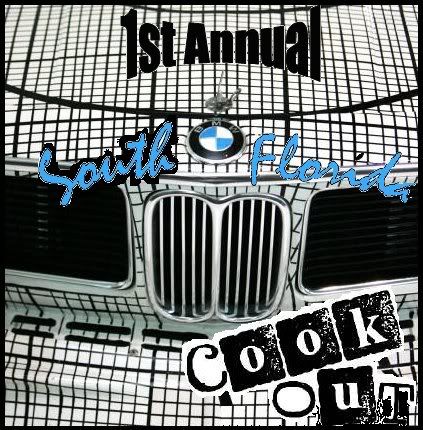 The long awaited meet is finally here! Our 1st Annual SoFLa Cook-out Meet! Hope to see you all there!

When: Saturday, January 26, 2008
Time: 10am until 5:30pm
Location: C.B. Smith Park
Pavilion #14
Address: 900 N Flamingo Rd, Pembroke Pines, FL 33028
Entry Fee: $1.50 per person. pay at the park gate
Drinking Rules: Beer cans & Heineken keg are allowed. Bottles & Hard liquor are prohibited by park rules.
Bring: Friends & Girlfriends are welcome! Feel free to bring any food items and/or drinks.
OFFICIAL CALENDER LINK:

http://www.e90post.com/forums/calend...=2008-1-26&c=1